Vale Alan Marcionetti


It is with great sadness that we report the death of Alan Marcionetti.
We have recently heard from Mrs Helen Marcionetti that her husband, a long-standing member of SPCTUG, has died recently following a fall which necessitated hospital admission.The Secretary has written to his widow expressing members' regret and condolences.
He will be sadly missed.
☆ ☆ ☆ ☆ ☆
The February 2019 Main Meeting
This was our AGM after which the Alex took the stand to show us the new folding phones, One of the latest concepts in mobile phones. » view the full report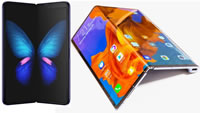 ☆ ☆ ☆ ☆ ☆
The January 2019 Main Meeting

Warwick Ponder, Head of Corporate Affairs at EFTPOS, was on hand to give us the run down on this Australian designed "Electronic Funds Transfer at Point Of Sale" payment system and Australian company.


Warwick pointed out it was one of the first times the major banks had voluntarily co-operative without the Reserve Bank driving the idea. See the full article
☆ ☆ ☆ ☆ ☆
The November 2018 Main Meeting
The guest presenters for our last 2018 Main meeting were from Google, with Kristine Arnott, Head of YouTube Communications, and Camilla Ibrahim, Google's Communications and Public Affairs Manager both giving us fantastic new product demonstrations. » follow both Google articles
☆ ☆ ☆ ☆ ☆